The economic services that Sonecon provides are led by Dr. Robert Shapiro, a former senior U.S. government official and an adviser to President Clinton, members of the Obama cabinet and White House staff, members of Congress, senior government officials in Europe and Asia, and many corporate executives. The security and risk-management services are led by Dr. Paul Stockton, a former senior Pentagon official and an adviser to members of the Obama cabinet and White House staff, as well as other senior government officials and corporate leaders. Sonecon also draws on the expertise and experience of a wide range of affiliated experts, including Dr. Kevin Hassett, Dr. Elaine Kamarck, Dr. Frank Mora, Ambassador Nancy Soderberg, and others.

Sonecon helps its clients achieve their goals. For example, Sonecon has helped clients respond to foreign attacks on intellectual property rights, expand regulatory protections for companies under assault by naked short sellers, inform and shape the U.S. investments of Asian and European companies, identify the reasons for distortions in natural gas futures prices, measure the impact of IT on the U.S. economy and the value of intelletcual property across the economy, educate opinion makers about the impact on pensions of proposed tax changes, and affect certain terms of government loans programs.

The security and risk-management services provided by Sonecon, headed by Dr. Paul N. Stockton, that analyzes risks to the operations and investment strategies of large organizations and advises their executives on how to meet these challenges. Sonecon helps clients build resilience against emerging threats to their infrastructure and continuity of operations, and conduct effective crisis management and communications. Sonecon also provides rigorous analysis of opportunities and potential risks for corporations weighing major foreign direct investment in South America, Central America and the Caribbean. Each Sonecon client receives the personal attention and analysis of a custom team of experts assembled from the United States and across the Western Hemisphere. To learn more about our security and risk-management services and how they can also leverage the economic expertise of Sonecon, click here.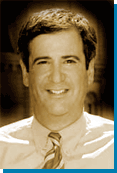 Dr. Robert J. Shapiro
Co-founder and Chairman of Sonecon, llc.
In addition to chairing Sonecon, Dr. Shapiro is also a Senior Fellow of the Georgetown University School of Business, advisor to the International Monetary Fund, director of the Globalization Center at NDN, chairman of the U.S. Climate Task Force and co-chair of America Task Force Argentina. From 1997 to 2001, Dr. Shapiro was U.S. Under Secretary of Commerce for Economic Affairs. In that position, he directed economic policy for the Commerce Department and oversaw the Nation's major statistical agencies, including the Census Bureau while it planned and carried out the 2000 decennial census. Prior to that appointment, he was co-founder and Vice President of the Progressive Policy Institute. He also served as principal economic advisor to Bill Clinton in his 1991-1992 presidential campaign and senior economic advisor to Al Gore and John Kerry in their presidential campaigns. In 2008 and 2012, he advised the campaigns and transition of Barack Obama. Dr. Shapiro also was as Legislative Director for Senator Daniel P. Moynihan and Associate Editor of U.S. News & World Report. He has been a Fellow of Harvard University, the Brookings Institution, and the National Bureau of Economic Research.


Dr. Shapiro holds a Ph.D. and M.A. from Harvard, a M.Sc. from the London School of Economics, and an A.B. from the University of Chicago. He is widely published, and his most recent book is Futurecast: How Superpowers, Populations and Demographics Will Change the You Live and Work (St Martins' Press, 2008).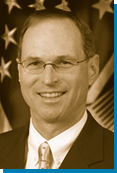 Dr. Paul N. Stockton
Managing Director, Sonecon, LLC.
Paul N. Stockton is Managing Director of Sonecon, LLC. Before joining Sonecon, Dr. Stockton served as the Assistant Secretary of Defense for Homeland Defense and Americas' Security Affairs from June, 2009 until January, 2013. In that position, helped lead the Department's response to Superstorm Sandy and other disasters, guided Defense Critical Infrastructure Protection, and oversaw DOD continuity of operations programs and policies. Dr. Stockton was also responsible for DOD initiatives to strengthen security in the Western Hemisphere. In September, 2013, Secretary of Defense Chuck Hagel appointed Dr. Stockton to co-chair the Independent Review of the Washington Navy Yard Shootings, which recommended major changes to the Department's security clearance system that are now being implemented. Prior to his tenure as Assistant Secretary, Dr. Stockton served as Senior Research Scholar at Stanford University's Center for International Security and Cooperation, Associate Provost of the Naval Postgraduate School, and Legislative Assistant for foreign and defense policy for Senator Daniel Patrick Moynihan (where he served with Dr. Shapiro).
Dr. Stockton holds a Ph.D. from Harvard University and a BA Summa Cum Laude from Dartmouth College. His recent publications include articles on cyber security in the Yale Law and Policy Review, Stanford Law and Policy Review and other journals. Dr. Stockton was twice awarded the Department of Defense Medal for Distinguished Public Service, DOD's highest award.