SENIOR EXPERTS AND ANALYSTS
Dr. Robert J. Shapiro
Co-founder and Chairman of Sonecon, llc.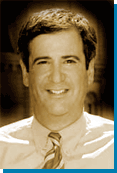 In addition to chairing Sonecon, Dr. Shapiro is also a Senior Fellow of the Georgetown University School of Business, advisor to the International Monetary Fund, director of the Globalization Center at NDN, chairman of the U.S. Climate Task Force and co-chair of America Task Force Argentina. From 1997 to 2001, Dr. Shapiro was U.S. Under Secretary of Commerce for Economic Affairs. In that position, he directed economic policy for the Commerce Department and oversaw the Nation's major statistical agencies, including the Census Bureau while it planned and carried out the 2000 decennial census. Prior to that appointment, he was co-founder and Vice President of the Progressive Policy Institute. He also served as principal economic advisor to Bill Clinton in his 1991-1992 presidential campaign and senior economic advisor to Al Gore and John Kerry in their presidential campaigns. In 2008 and 2012, he advised the campaigns and transition of Barack Obama. Dr. Shapiro also was as Legislative Director for Senator Daniel P. Moynihan and Associate Editor of U.S. News & World Report. He has been a Fellow of Harvard University, the Brookings Institution, and the National Bureau of Economic Research.


Dr. Shapiro holds a Ph.D. and M.A. from Harvard, a M.Sc. from the London School of Economics, and an A.B. from the University of Chicago. He is widely published, and his most recent book is Futurecast: How Superpowers, Populations and Demographics Will Change the You Live and Work (St Martins' Press, 2008).