We understand markets and economic policies. . .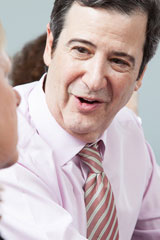 Sonecon was founded as an economic advisory firm in 2001 by Robert Shapiro, a former senior government official and economic advisor with deep experience in Washington and around the world. Since then, the firm has earned the trust and respect of decision-makers in the White House, cabinet departments and on Capitol Hill; senior government officials in foreign capitals, top executives of major companies and leading nonprofits across the U.S. and the world; as well as the U.S. and foreign media. Sonecon findings and advice are prepared by internationally respected experts on a custom basis for each client, with methodologies that produce unassailable results.
We understand security-related matters. . .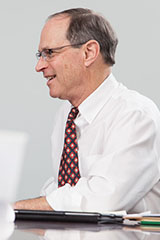 When Paul N. Stockton joined the firm as Managing Director in January 2013, Sonecon expanded its portfolio of expertise and services to cover domestic and international security issues. Leveraging Dr. Stockton's experience as Assistant Secretary of Defense and his expertise in risk management and continuity of operations, Sonecon helps the owners and operators of public utilities and other critical infrastructure build resilience against severe hazards, including advanced cyber threats, coordinated physical attacks, and catastrophic storms. Sonecon also provides customized analysis to help government and private sector leaders defend against insider threats, and meet broader foreign policy and security challenges in Latin America and beyond.
We understand how public policy can affect your organization…
With unmatched expertise and experience in both the economic and security arenas, Sonecon helps clients achieve their objectives by leading them through the challenging intersections of the economy, domestic and national security, and politics. Border security is one of many examples of how Sonecon is uniquely positioned to help address complex challenges: Combining Rob Shapiro's expertise in international commerce and Paul Stockton's experience in securing U.S. borders and ports, Sonecon can help clients anticipate how evolving border security policies will create new business costs and opportunities.